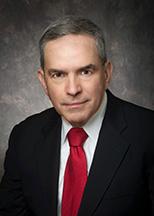 Francis
J.
Murray
Location:
Rockville Centre, New York
Phone:
516-766-3131

Fax:
516-678-4578

Email:
Francis J. Murray entered private practice in 1983 after serving for nine years as a federal prosecutor in Washington, D.C. and Brooklyn, New York and two years as adversary proceedings attorney and 1st Lieutenant in the United States Army Electronics Command. Mr. Murray completed his government service as a Deputy Chief of the Criminal Division and Chief of the Economic Crimes/Special Prosecutions Unit in the United States Attorney's Office.
Since entering private practice, Mr. Murray, among other things: was part of a defense team for a federal elected official successfully advocating against an indictment for tax crimes, was part of a defense team successfully resolving tax fraud claims against a chief executive of a prominent real estate development firm, represented a securities lawyer in a prosecution involving a fraudulent public offering, represented the CEO of a securities broker-dealer charged with enterprise corruption arising out of a "pump and dump" IPO scheme, represented the president of a securities broker-dealer in tax and securities fraud indictments, represented the middleman in a $37 million dollar insider trading scheme spanning 17 years, represented a former IRS agent in prosecution for preparation of fraudulent tax returns, represented Chairman of securities broker-dealer in investigation of FCPA violations, represented municipal commissioner involving environmental crimes investigation, represented former chief financial officer of major securities broker-dealer obtaining immunity from prosecution for fraudulent financial statements, represented chief operating officer of maritime shipping enterprise in prosecution for mail and wire fraud charges based upon alleged defrauding of business partner, represented chief executive of security consulting firm in healthcare, bribery and tax prosecutions, secured acquittal after federal court trial of investment counselor in $600 million dollar Ponzi scheme, secured acquittal of federal customs official charged with assault, secured dismissal of indictment against union official charged with racketeering and extortion charges, secured dismissal of charges against alleged associate of organized crime family, secured dismissal of mail fraud and bid rigging charges against executive of electrical contracting firm, represented retail brokerage employee in federal :squawk box" investigation involving unauthorized use of confidential, proprietary investment information, and successfully represented scores of certified public accountants, attorneys, healthcare professionals, engineers, real estate executives, and business owners in various and sundry industries under federal and/or state investigation for alleged fraud in filing corporate and/or individual income tax returns and related tax filings.
As a federal prosecutor in the Tax Division of the U.S. Department of Justice, Mr. Murray prosecuted federal tax violators including trials in the United States District Courts in Alaska, Arizona, Florida,Georgia, Kentucky, Mississippi, New York, Nevada and Ohio. Notable tax prosecutions included the Watergate-related prosecution of Nixon White House bagman and a prominent sheriff in Las Vegas, Nevada.
As an Assistant United States Attorney, Mr. Murray handled numerous federal prosecutions. Especially investigations and indictments involving allegations of fraud and public corruption. Notable prosecutions included a United States Congressman on bribery, securities and tax charges, a textile manufacturer on tax fraud charges, an owner of an engineering firm for racketeering, bribery and extortion charges involving five federally funded projects as well as several trials to verdict involving counterfeiting, tax fraud, racketeering, bribery, extortion, wire and mail fraud charges.
Mr. Murray is 1970 graduate of St. John's University School of Law and is admitted to practice in New York, the Southern and Eastern Districts of New York and the Second Circuit.
Areas of Practice
100% White Collar Criminal Defense
Criminal Defense - Tax Investigations/Prosecutions-Federal and State
Criminal Defense - Securities Fraud and Insider Trading
Criminal Defense - Government Program Fraud, Bank, Mail and Wire Fraud
Bar Admissions
New York, 1971
U.S. District Court Eastern District of New York, 1983
U.S. District Court Southern District of New York, 1985
U.S. Court of Appeals 2nd Circuit, 1982
Education
St. John's University School of Law

, Jamaica, New York

St. John's University College of Business

, Jamaica, New York

Bachelor of Business Administration magna cum laude - 1967
Classes/Seminars
Tax Crimes and Investigations, Enrolled Agents Association, 1990 - Present
Government Program Fraud Investigations, US Department of Justice, 1982 - Present
Honors and Awards
Special Commendation for Outstanding Service in Tax Division, U.S. Department of Justice

, 1973 - 1977

Special Commendation for Outstanding Service in U.S. Attorneys Office, EDNY

, 1977 - 1983
Professional Associations and Memberships
New York State Bar Association
Past Employment Positions
Francis J. Murray, Sole Practitioner, 1990 - 1994